Detecting the most protected phone brands
Protection of personal data is a hot topic for 2018. Mobile phone safety should be a priority, as almost all people have one or more mobile devices. People use smartphones all the time – at home, at work, on vacation and literally everywhere. Users are sending messages and photos, making calls, using Facebook and so on. Just imagine how much information is shared during the day, and what could happen if someone were allowed to get access to this information.
To defend yourself, learn the phone brands that are most protected from spying. We have reviewed devices from manufacturers that care most about the privacy of their customers. Here you will find some of the most successful smartphone models in the protection of end users from spying.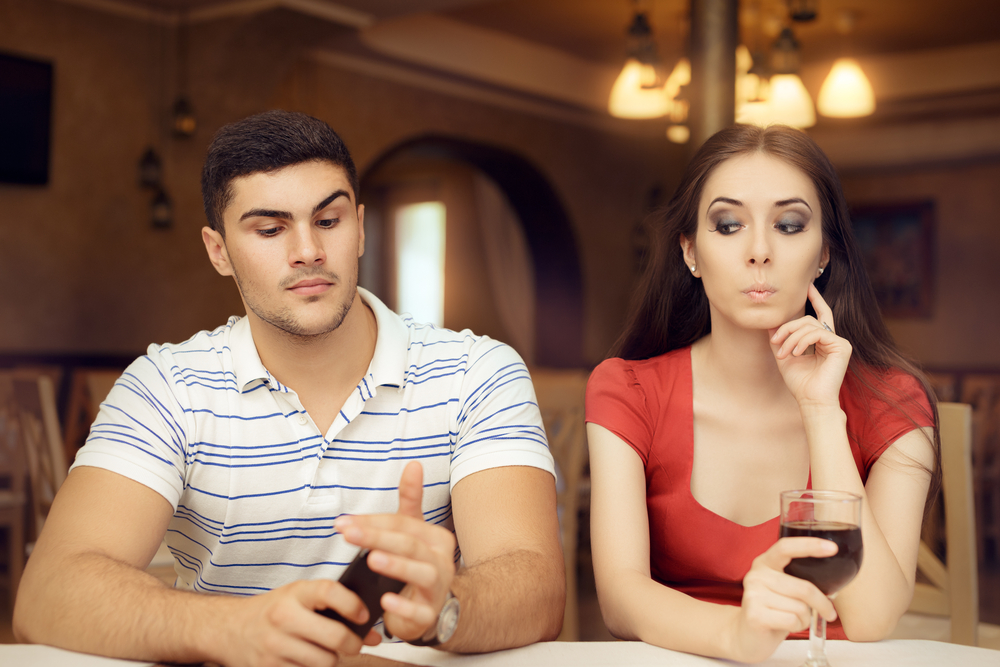 What is a phone protected from spying?
If you are expecting to see such well-known brands as Apple, Samsung, Huawei and LG on this list, we have bad news for you. All smartphone models from the A-brand manufacturers do not specialize in protecting your data at the proper level. Only one exception is on this list – BlackBerry.
Here is one more problem – there is no simple answer to the question "Which phone is the most secure from keyloggers and other spy apps?" All devices are at risk if they are connected to a public network. The easiest way to minimize the risk of spying is to not use the phone at all, or at least not a smartphone.
If you are not ready to make such a dramatic change in your life, you may review what, in our opinion, are the most secure phones.
Before we start, you should understand that there are two types of phone producers. First are those that produce phones for the mass market. Some of them care more about the end user's security than others. For example:
Apple iPhone
Samsung S9
Huawei P20
LG G7
And so on
The second type of phone producers are companies that focus primarily on the security of the information users are transferring using the phone. They create specialized phones with modules for data encryption. For example:
Blackphone 2
BlackBerry DTEK60
Turing Phone
And others
Devices from the second group are usually used by governmental services, entrepreneurs and people who must be sure that information will be received only by person for whom it was intended.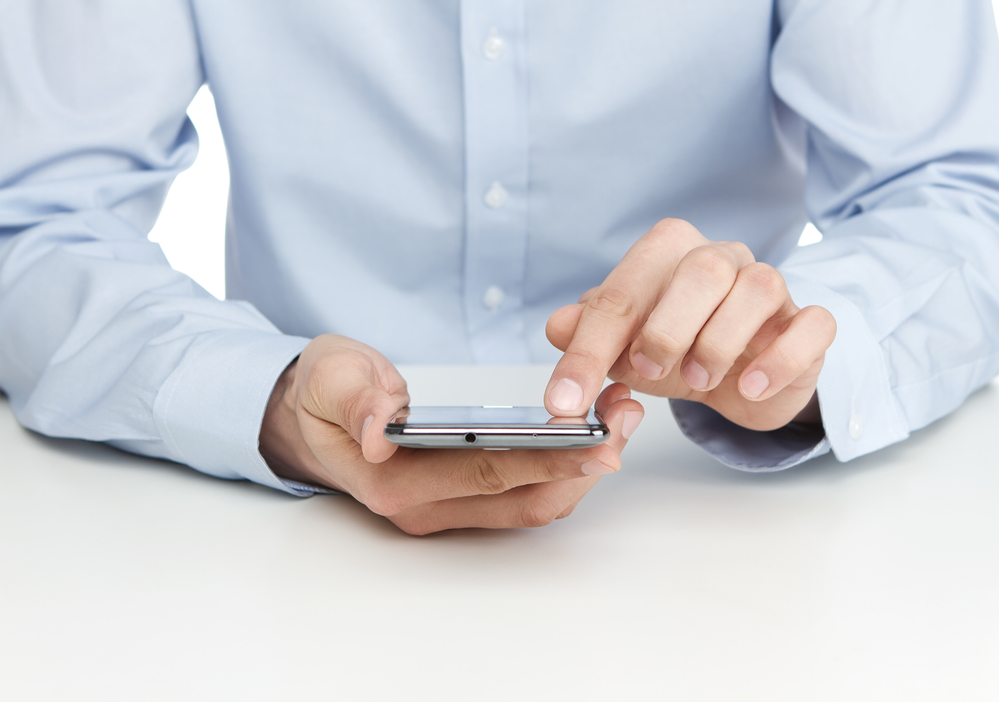 For example, after the scandal caused by Snowden's information obtained from listening to the phones of Presidents Jacques Chirac, Nicolas Sarkozy and Francois Hollande, the French government purchased 14,000 super-protected military cryptographic mobile phones manufactured by the defense company Thales.
A similar thing happened in Germany; the German government purchased 5,000 smartphones with 256-bit encryption and a secure message routing function, as well as a special micro-SD card with additional protection against listening. The cost of this smartphone is € 2 500.
Normally, prices – just as the phones themselves – are very special. So, it is very important to understand the reasons why you are going to use the phone:
Are you going to use the smartphone simply to have internet access, or are you also planning to use a sim card?
What is your primary focus: malware security, privacy or something else?
Do you rely on biometric security or you want simpler technology?
If you want to find a well-protected device, be ready to pay more than you would for a simple model, and be ready for some limitations.
Smartphone brands with the best protection from spying
Every smartphone producer focuses on something; some of them are more privacy-oriented, while others use secure boot and encryption to protect the user from malware and spying apps. Some brands offer a combinations of features; these phone are quite expensive.
Nevertheless, you should always keep in mind that the most expensive phone is not necessarily the best. At the end of the day, everything depends on the user and his or her security requirements. We've prepared a short list for you: the top 5 most secure phones.
Blackphone 2 (SilentCircle) – 620€
This is probably one of the best-known phones for enterprises with several security layers. The Blackphone is designed run on multiple operating systems. Recently, the Blackphone 2 was awarded for its security-oriented design.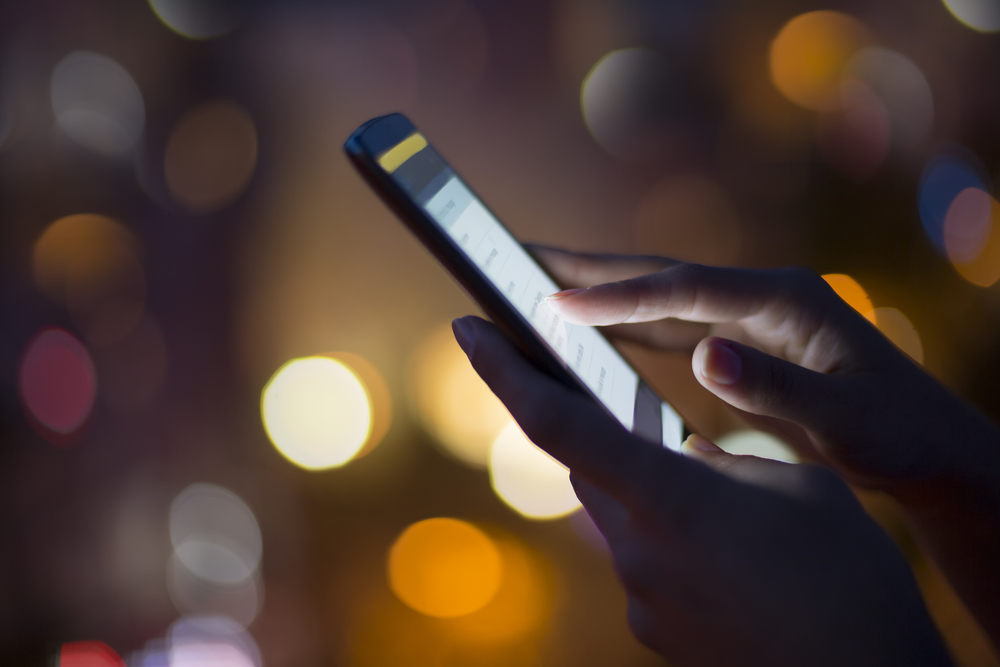 Privacy
The Blackphone 2 has its own operating system: Private OS or Silent OS. This system is the phone's main strength because it was designed with a focus on privacy. This is the reason why it has so many features. Thanks to them, the Blackphone 2 can encrypt every SMS and application that could be used for communication.
Even more, it can encrypt active calls, which makes them impossible to be monitored. There is also the possibility of managing every application separately and creating a separate permission for single applications to use information from your phone.
Security
The Private OS/Silent OS phone allows for the pre-loading of applications, which means they are booting in a controlled environment. This gives the user an opportunity to control which information to share.
One of the most interesting features of Private OS is the ability to create "Spaces". This enables you to create virtual environments, which could work separately. For example, if you want to store your photos and other personal information in a separate "Space" to keep it safe, you can easily do so. Then, when you need the phone to surf on the internet, you may use a separate "Space". If your device is attacked, information in other "Spaces" remains safe.
DTEK60 (BlackBerry) – 340€
BlackBerry is the A-brand on our list, and it is one of the most well-known companies that focus on security. Note, however, that not all models are well protected. In 2018, only one BlackBerry model is completely focused on security and meets all requirements: DTEK60.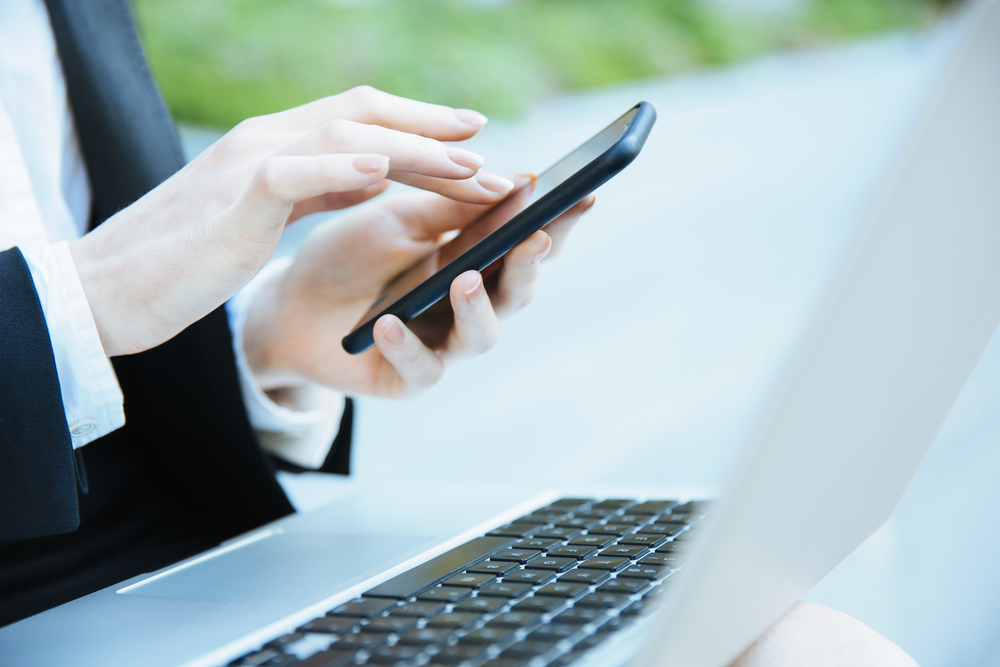 The phone runs on a custom Android OS with some features aimed at improving the phone's security. The custom Andriod OS is much more secure than the original version, which is why BlackBerry devices are better protected than Samsung, LG, or other manufacturers' devices.
Security
Business users have always been the key audience for BlackBerry, and very big advantage of this phone is that the manufacturer issues updates as soon as significant issues are reported. These updates are sent to all BlackBerry devices.
The DTEK60 was designed to prevent any modifications that could be processed by hackers or malware. Despite the fact that this 2018 smartphone operates under the old Android 6, it has an extraordinary safe-boot sequence.
This phone has a built-in application with a user-friendly interface that provides a device overview and allows the user to monitor modifications of its software. If strange activity is detected, the smartphone will block it and send a report to the user.
The BlackBerry DTEK60 is a very good option if you care about privacy and the security of your personal information, especially considering its price.
Turing Phone – 860€
Turing is one of the best options for security and safety. The big drawback is the price. However, it is worth paying almost 1,000 euro because you will get not only a well-protected device but also a great smartphone.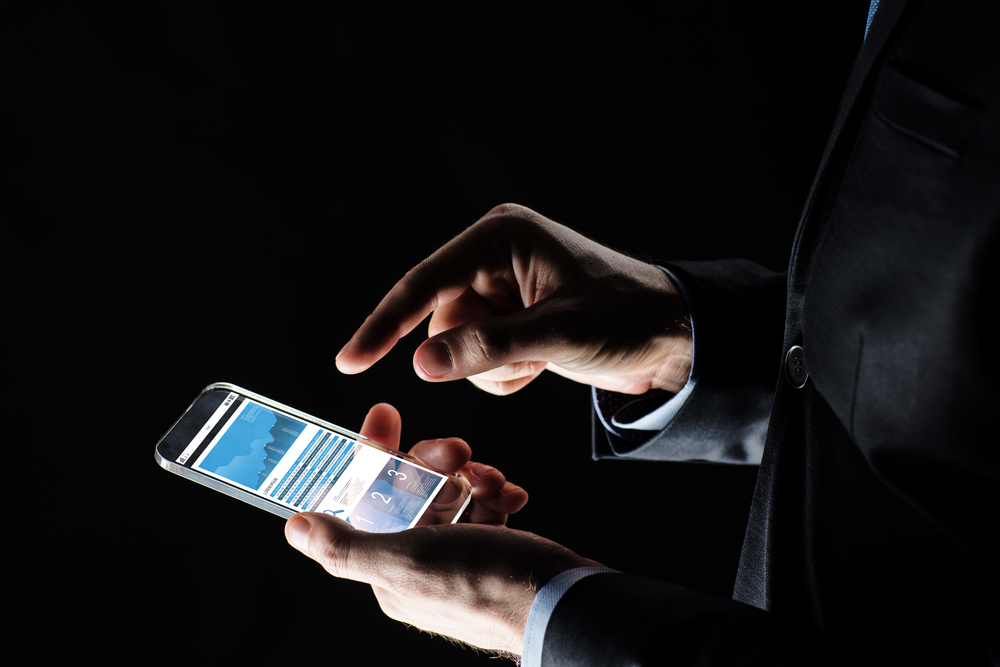 Privacy and Security
Initially, the Turing Phone operated under a customized Android platform, but the company later switched to Sailfish OS from the Finnish company Jolla.
From the beginning, the device was designed to protect the user's information from cyber-threats. It has all the modules and sensors that are essential for a modern phone with a focus on secure connections to Wi-Fi, GPS, 3G, 4G, and Bluetooth.
Sailfish OS is based on Linux, making the device more focused on security than a user-friendly design. Instead of convenience, it offers features such as Mer Standard, which allows the user to port the OS to other devices.
It is interesting that the OS itself is open-source, which is good for users and developers. It also allows the user to use gestures to manage the phone. However, the user interface is closed source, keeping the phone well-protected. The OS allows the user to distribute and work with the apps while remaining private and secure.
Back in 2016, Turing offered pre-orders for new the model, and every customer received two devices: the first phone shipped right after pre-order was made and the second shipped after production finished. That system allowed the customers to use a phone until the pre-ordered phone was ready. It was a very smart move, showing that the company takes care of its clients in a long-term perspective.
Normally, secured devices look very ordinary, but this phone stands out from its competitors on the market because of its design. Additionally, the materials the phone is made from are much more rugged than aluminum, which is often used by manufacturers. It is a solid and premium mode that can be used by entrepreneurs and politicians.
There is unique connector similar to Apple's lightning port, and it supposed to connect not only a charger but headphones as well. You can decide yourself if you think it is good or bad, but it is unusual.
What is more secure: Android or iOS?
If you do not want to use a special smartphone, and if you are currently looking for a phone to buy, consider the security features offered by the Android 8.0 Oreo and the Apple iOS 11. The statistics regarding malware threats to mobile operating systems in 2018 are as follows:
79% of all problems occur on Android
19% of all problems occur on iOS
The rest occur on all other systems
To be fair, we should clarify that Android and iOS are the two most popular OSs in the world. However, the fact that their competitors have less of a presence doesn't mean they are better. The competitors simply have fewer users; to choose the best option, you will want to consider phones beyond Android or iOS.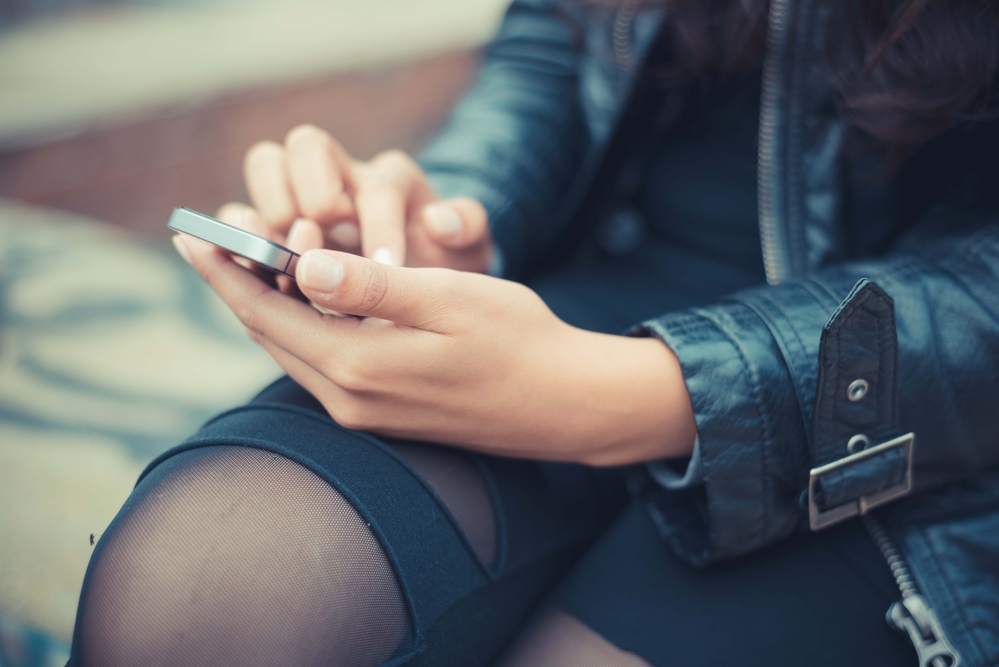 You could ask the question: "Are iPhones on iOS safer and more secure than Android phones?" It is a common notion that devices from Apple are safer, and it is true. Out of the box, iOS is the winner in this competition. However, it is a closed system, and you are not able to improve on it.
Android devices out of the box have more problems with security than iPhones do. This is why most spy apps work better on Android. However, you can improve your gadget by installing special apps and using the right settings.
One of the biggest benefits of Android devices is that many of them in 2018 still have an easily removable battery. Nobody can track your location or listen to what is around you if your phone is completely switched off. Almost all iPhones do not have removable batteries. This means that even if you switch off your device, it can still be recorded and tracked.
Which phone is most secure in 2018?
A very wide range of phones is on the market. Different smartphones offer different levels of security. If you simply need to be protected from malware, go ahead and buy a flagship from A-brands like Google, Apple or Samsung, as they are issuing updates on a regular basis.
If you want to secure information about your enterprise, or if you work in the governmental sector, where the security of information is very important, review our list above.
Another option is to buy a phone and let a security company modify it. The company will install its own special software to protect your data. You can do this yourself as well; just be very careful, as some of the "protectors" or special apps contain viruses. Following the simple steps, you can increase the security level of your iOS, Android or other smartphone.
Moreover, when we talk about information security, we must understand that it's important for all smart devices, not only a phone. You may choose the most-protected smartphone model, but then lose your data on your Windows or Mac OS computer.
Your security and safety are in your hands. If you pay attention to this topic and care about personal data protection, you will keep your smartphone safe.